What Social Media Platform is Best for Your Brand?
It's 2019, so the term "digital marketing" isn't a new age phrase anymore. Most, if not all, businesses have undertaken some form of digital marketing. Whether it's digital billboards and websites to eye-catching videos, intriguing blogs, and of course, social media platforms. Although it's not the end-all-be-all of marketing in 2019, social media still stands as one of the best options for businesses, especially small businesses with cost-conscious marketing budgets!
Are you already utilizing social media for your business? On December 28, 2018 Small Business Trends shared that 77% of small businesses had some sort of presence on social media, and among those, 90% experienced more brand exposure with 75% reporting an increase in business traffic.
Need another reason to jump on social media? Over ⅓ of internet users consult social media when they're researching brands and products!
If you're confused on what social media platform is best for your brand, here's a brief overview to just scratch the surface and what each platform can offer!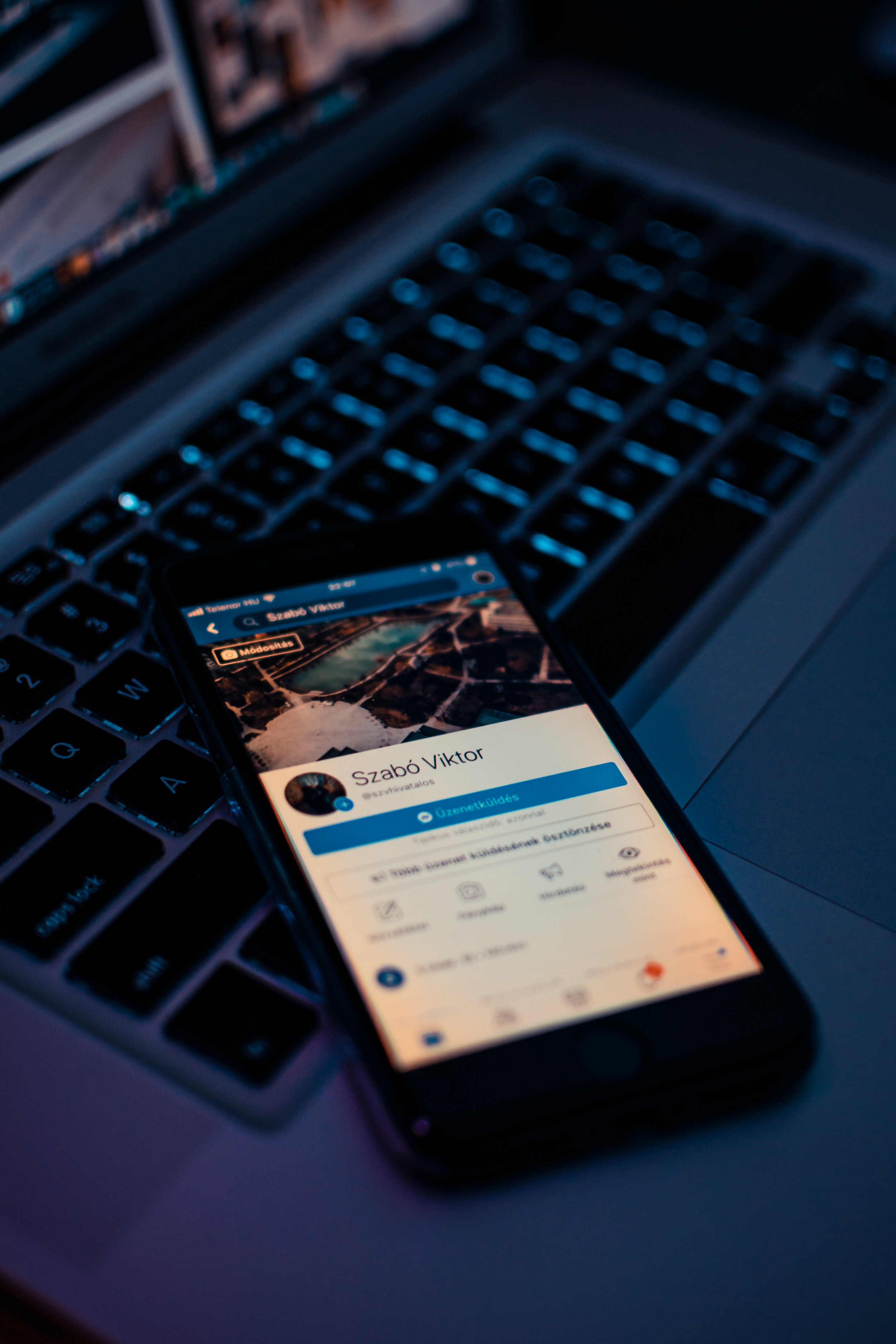 Worldwide, 1.47 billion people log in daily and 74% of American Facebook users visit daily.
Facebook
If your target audience is 20-years-old, this might be a good place to start your business' social media journey. Facebook is essentially the parent company of social media. It's not just where people log in to stay in touch with family and friends, or go to admire cute personifications of animals, but Facebook incorporates many of the features found on other social media platforms, like sharing photos and videos, posting events, spreading announcements, highlighting stories, and direct messaging. While it's advised that your social media posts contain visuals and media in addition to text, Facebook is the prime hub to create events and share immediate announcements with your followers, friends and family regarding your business!
Instagram
What's the place for artists, photographers and designers? Instagram is an instant way to share photos, stories and videos with your fans on your own highly personalized channel. If your brand focuses on appearance, design or visual content, Instagram is easily your go-to social media platform! Instagram stories also allow you to share in-the-moment and candid behind the scenes nuggets of your day-to-day on-goings. So how would you use it? Think of utilizing it for events, conventions, showings, speaking engagements, and especially your business' creative process!
Twitter
From politicians and writers to well-respected speakers and brands, Twitter is fantastic for sharing rapid, consistent announcements in a 280-character message. While Twitter displays photos and other media, it's primarily meant to read and consume information, glean information from news updates, and even enjoy comedy! Photos and videos on Twitter should be used as complementary mediums to your main message and help draw in and engage an audience.
Pinterest
Welcome to the land of DIY and the sharing of ideas related to life hacks, children, events, parties, weddings, marketing, cooking and everything else under the sun. Brands that emphasize collaboration with bloggers, crafters, DIY experts, and home magazines or stores, truly thrive on Pinterest. We even have a collaborative work pinterest board for shared cooking ideas!
But, if you have any worries about your ideas getting "stolen," Pinterest may not be the platform for your business. Users on Pinterest create boards by "pinning" a plethora of images, DIY projects, and more, in the hope that, one day, they'll create the same masterpiece on their own. As a business focused on aesthetics, improving consumers' lives or anything else, Pinterest is a great way to spread your ideas, bolster your brand image and connect with thousands of engaged users both actively and passively since pins can always be re-seen and shared.
YouTube
If you've made it here and think Instagram is looking like the platform you want to start with, YouTube might be a great tool for your business! We've all spent time there listening to music, watching videos, and sharing the strange and hilarious with family and friends, that's because YouTube is all about video content! From "How To" clips and vlogs to behind the scenes insights and TedTalks, it can all be found on YouTube and potentially reach a global audience with continued viewership far beyond what you might expect. Don't know how to film like Wes Anderson? Don't worry! You don't have to be a videographer, movie director, or video editor to utilize YouTube for your brand. Indeed, many successful vloggers and brands just rely on their high-end iPhone and light editing to achieve their desired brand results.
LinkedIn
Is your business recognized by everyday consumers, but your B2B sales or professional network could use a boost? LinkedIn might be your ticket to solve this! LinkedIn can be looked at as a social media and professional networking hybrid. Just like Facebook, LinkedIn profiles are created for individuals, brands, businesses and organizations, and it can act as a tool to share professional updates, connect with like-minded industry professionals and get social on the topics you truly care about!
While LinkedIn is great for B2B, it's also a quality way for individuals to connect with employers and vice versa! In fact, we've connected with clients before they were clients through our personal LinkedIn pages due to shared interest we had!

Still confused or overwhelmed by all the social media platforms out there? Feel free to reach out and connect with us at New Natives Social for a consultation on the best avenue for your business!